MENA's Digital News, Week #41
A weekly round up of the top headlines from the digital sector in MENA, covering startups, corporate and the public sector.
---
If you haven't joined the daily updates, here's a reason you should: consider:
"One of the best if not the best signal to noise ratio channels in the middle East tech scene. Prepared by a team that has been covering tech for years. If you had one channel to add to your radar, start with this one"

Kamal Mugahid, former Innovation lead @ du and Currently founder of SuperNode
To get your daily dose subscribe to MENA's Digital News Telegram channel here or on Whatsapp. Follow the Arabic "MENA's Digital News" Channels on Telegram & Whatsapp!
---
Investments & Acquisitions
COLNN, Egypt based school management Saas, raises seed round of $100k from Edventures http://bit.ly/2Y5GZ5k
AlgoDriven, Dubai-based automotive data platform, raises $625k in pre series A funding from Oman Technology Fund, Dubai-DTEC Ventures, 500 Falcons, and Social Capital http://bit.ly/2Sgpxpj / http://bit.ly/2keMnkH
FineDine, Turkish SaaS management platform for F&B and hospitality, have secured investment from Savour Ventures (undisclosed amount) http://bit.ly/2YMZGYF
Cryptyd, Alexandria-based mobile game development studio, raises pre-series A funding from Cairo Angels and Alexandria Angles http://bit.ly/30AmBXy
Loay Academy, Bahrain-based online classes and accreditation platform, raises ~$1.1M from undisclosed investors (AR) http://bit.ly/30FtTJH
Weego, Moroccan mobility startup, join's Cape Town's Startupbootcamp AfriTech accelerator http://bit.ly/30zrUXw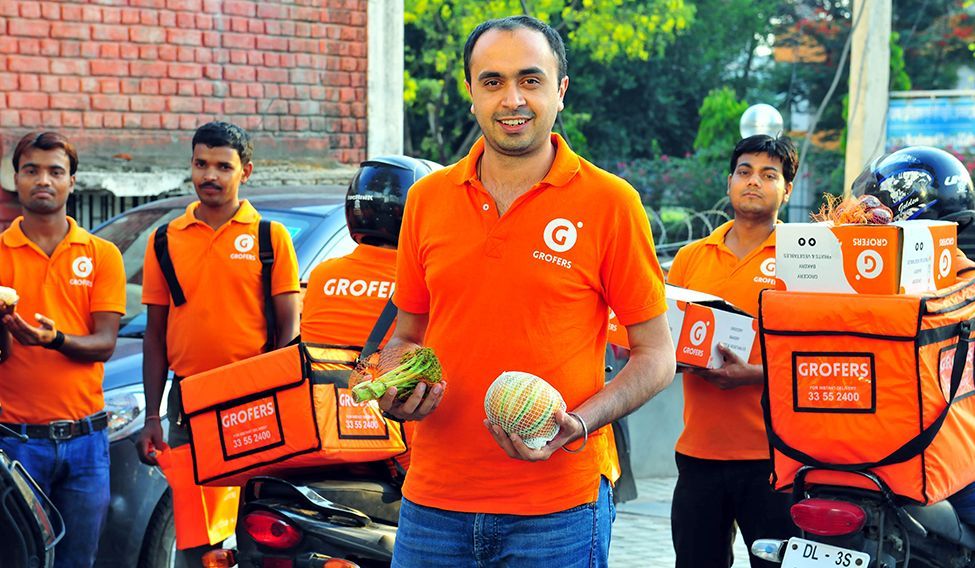 Capital Investment LLC, AbuDhabi, joins series F round (announced in May) with an additional $10M invested into Grofers, India's grocery delivery startup. The round was led by Softbank Vision Fund and valued at $200M http://bit.ly/2Y6xXVJ
Sector News
Careem launches Careem Now (food delivery) in Amman, Jordan http://bit.ly/2Y2Y3Zz
Oasis500, Jordan, launches second investment fund: "Oasis Venture II Fund", joined by the King Abdullah Fund for Development (KAFD), the Innovative Start-ups and SMEs Fund (ISSF) and Arab Bank http://bit.ly/2YTQoKj
Al Baraka Islamic Bank, Bahrain, launches a "Global API Marketplace" inviting startups to tap into their system http://bit.ly/30BAZij (regionally, Jordan's Arab Bank (Aug 2018) and UAE's EmiratesNBD (Nov 2018) have launched such offerings)
Dubai Multi Commodities Centre Free Zone (DMCC) registered companies will now be able to establish a presence & operation in mainland Dubai under a facilitated DED license http://bit.ly/2JQM4VU
Abu Dhabi Global Market (ADGM) has issued a new regulatory framework for robo-advisors, "digital investment managers", operating in ADGM http://bit.ly/2XTHb3m
Khalifa University of Science and Technology, Abu Dhabi, announces establishment of the Artificial Intelligence and Intelligent Systems Institute (AI Institute) http://bit.ly/2JyhIsm (Jordan's Princess Sumaya University also launched a Bachelor in Data Science and Artificial Intelligence (AR) last month)
UAE's Ministry of Economy announced amended fees and fines prices for over 110 services including: Trademark registration, issuing and renewal of work permits and alteration of labor contracts, as well as labor transfer costs, "sale, merger and acquisition of foreign companies", among others http://bit.ly/2XKeSJF (AR) http://bit.ly/2SbYGe8 (Full list should be available in the official gazette next month)
Saudi's Ministry of Commerce and Investment issued new eCommerce Law last week, no official translation is available yet, but here's a trusted unofficial one: http://bit.ly/2xIViOy
Long Read
Magnitt publishes "MENA Venture Investment Summary" report for H1 2019 http://bit.ly/2Gemp8E
---