MENA's Digital News, Week #26
A weekly round up of the top headlines from the digital sector in MENA, covering startups, corporate and the public sector.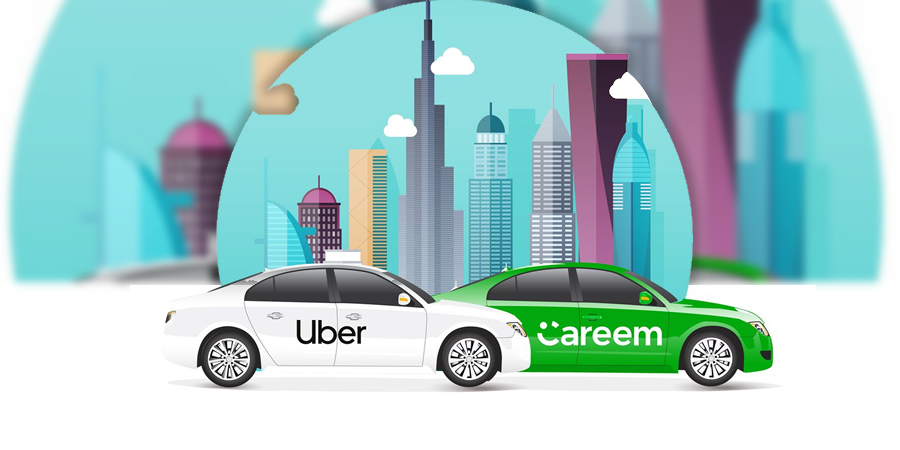 Investments & Acquisitions
Uber buys Careem for $3.2B https://nyti.ms/2uuqWh4 (My two cents about this from late last year, read the last section)
GBarena, Giza-based esports and gaming community, has raised seed funding from HIMangel http://bit.ly/2uvbMZ5
Receet, Palestine based payment digitizations service, raises investment from Ibtikar Fund http://bit.ly/2UT5uOr
The Modist, UAE based conservative fashion ecommerce, raises "strategic investment" from Farfetch and Nicola Bulgari (Vice Chairman of Bulgari Group) http://bit.ly/2HP8TtI
Jamalon raises $10M in Series B led by Wamda Capital, and joined by Anova Investments, 500 Falcons and Endeavor Catalyst http://bit.ly/2TRhFOv
Alibaba Group will be acquiring ABBC Foundation (Alibabacoin Foundation), Dubai-based crypto-developer of AlibabaCoin, as part of their lawsuit settlement over name trademark http://bit.ly/2Fp2ELN
Infibeam Avenues, Indian eCommerce player, plans expansion into the Middle East via a 51% acquisition by UniPropitia, UAE based investor http://bit.ly/2UXjcQm
Smartchoice, Pakistani financial comparison startup, raises $100k from Oman Technology Fund's Wadi Accelerator http://bit.ly/2FvjEzM
SoftBank Vision Fund joins $300M investment round into Opendoor, US based real-estate platform https://tcrn.ch/2HDSA3Q
Sector News
Jeeny, Rocket Internet's ride-hailing company, asked to shut down Jordan operations by regulator http://bit.ly/2U9MRIW
HIMangel, Alex Angels, Cairo Angels, & AUC Angels Sign a Syndication Protocol http://bit.ly/2CBxBKV
CAFU, UAE fuel delivery startup, signs exclusive deal with Nakheel for boat owners on Palm Jumeirah http://bit.ly/2FE6yAt
Innovation Hubs across Iraq Coordinate to Launch the 1st Nationwide Hackathon http://bit.ly/2JMaJyp
Mastercard to invest $300M in Network International IPO http://bit.ly/2Oq6MOp
Masdar City launches startup accelerator specializing in clean technology and sustainability, The Catalyst http://bit.ly/2upN643
Mubadala and Softbank Group launched Hub 71, a "tech hub", also committing $142M (AED 520M) of investment to tech start-ups. This project is in conjunction with Abu Dhabi's Ghadan 21 $13.6B stimulus package, but it was not clarified what the dynamics between the funds is. http://bit.ly/2USwkpR
Carriage, Kuwait HQ food delivery, expands to Egypt http://bit.ly/2HpeKqj
Joi Gifts expands to Cairo http://bit.ly/2OaeBaH
Uber launches "Uber Lite" (lighter edition of the app) in Saudi and the UAE (AR) http://bit.ly/2Of7uxR (EN) http://bit.ly/2FnSOtv
Egyptian Central Bank sets up a 1B EGP ($57M) to support Fintech startups http://bit.ly/2ulF63P
Further Readings: The Bigger Economic Picture
Oman has launched a Vision2040 to be driven by digitization http://bit.ly/2HGpPmj
Saudi's Alfanar and Huawei sign agreement to "co-create 5G and IoT solutions that will accelerate the digital transformation of the Middle East's electricity industry" http://bit.ly/2HDfZCn
Alhokail Medical Group, Saudi, announced plans to inaugurate its first full-fledged digital medical complex in Bahrain at a value of $13.2M http://bit.ly/2HHGmqM
Kamal Osman Jamjoom Group, massive regional retailer, diversifies into solar energy in partnership with Dubai Investments Park (DIP) and delivered by Yellow Door Energy http://bit.ly/2Wq3hdz
Saudi Aramco to Buy Majority Stake in Petrochemicals Producer SABIC for $69.1B https://on.wsj.com/2HIdq21
Long Reads
UK Lebanon Tech Hub launches Global Entrepreneurship Monitor (GEM) 2018 report for Lebanon http://bit.ly/2OrrEVk
The re-rise of Egypt's economy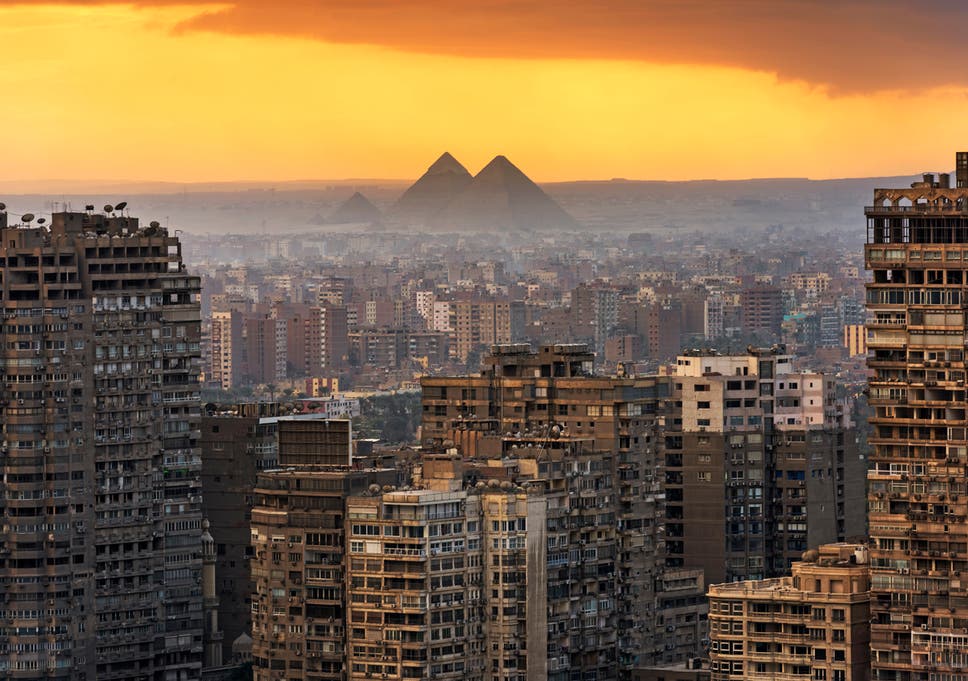 Egypt's back baby! (Yes, I have always been a fan!)
The Egyptian tech ecosystem had slipped into silence for a few years, but it seems the slump is over: Investments in startups in up and growing . The African Business Angel Network (ABAN) even ranked Cairo Business Angels as the second most active angel network in Africa (followed by Tunisia's Carthage Angels) < from the Week#18 roundup
Egypt has also recently a witnessed a rise in media and business expansions from Noon.com, Namshi and Carriage to TBWA!
… and it's not just about selling to a country of 100M. It's also about about tapping into Egyptian talent: from the re-launching on Flat6Labs Cairo, to Startup Bootcamp's new Fintech accelerator, Enara Capital and Falak accelerator's clean technology investment fund, and a new angel investment syndicate launched (above).
The Egyptian Central Bank even set up a 1B EGP ($57M) to support Fintech startups (also, above).
I hope 2019 being the resurge of Egypt's good streak!
(Yes, Central bank subsidies have not been the most directly successful vehicles the past few years.. but they have created early stage stimulus that we have yet to judge the mid-term value of)
---
To get your daily dose subscribe to MENA's Digital News telegram channel here: https://t.me/technologyinmena
---
You now join the daily updates on whatsapp (admin posting only) right here
---