MENA's Digital News, Week #22
A weekly round up of the top headlines from the digital sector in MENA, covering startups, corporate and the public sector.
Investments & Acquisitions
Mile, Dubai-based delivery and logistics management platform, raised seed funding (amount undisclosed) in round led by Riyad Taqnia Fund http://bit.ly/2SHnnTf 

Feel22, Lebanon's beauty eCommerce platform, raises series A funding by Equitrust, Choueiri Group's investment arm http://bit.ly/2S86FHE 

Golden Scent, Saudi perfume and scents ecommerce, raises an undisclosed funding round from existing investors http://bit.ly/2XhILNx

Nalbes, Kuwait's local online fashion-centric, raises $2M in series B http://bit.ly/2E34HmI

LUNCH:ON, Dubai-based lunch subscription, closes $3M series A round, led by Wamda Capital, EATventure, Arzan VC and Abu Nayyan Holding (for expansion in UAE + to Saudi) http://bit.ly/2GtO1bB 

GoodsMart, Egypt-based grocery startup, secures funding from Algebra Ventures in pre-series B http://bit.ly/2GL548y 

Mad'a Investment Company, Saudi-based private equity & venture capital firm, invests in Dubai based Family Souk Ventures and its online retail subsidiary Babysouk.com http://bit.ly/2ImOqyy 
SEED Group, The Private Office of Sheikh bin Ahmed Al Maktoum, names INVAO as "exclusive" intl. blockchain investments partner http://bit.ly/2BDv5Di (this marks the second foray in crypto-assets publicized by SEED Group, scroll to last Wednesday for the first)
Haute Hijab, NY-based eCommerce startup co-founded by ex-MarkaVIP's Ahmed Zedan, raises $2.3M in seed funding led by Cue Ball Capital with Ludlow Ventures, Sinai Ventures, Maveron, Muse Capital, AngelList and The Helm http://bit.ly/2EgXQYo 

Sector News (sectioned)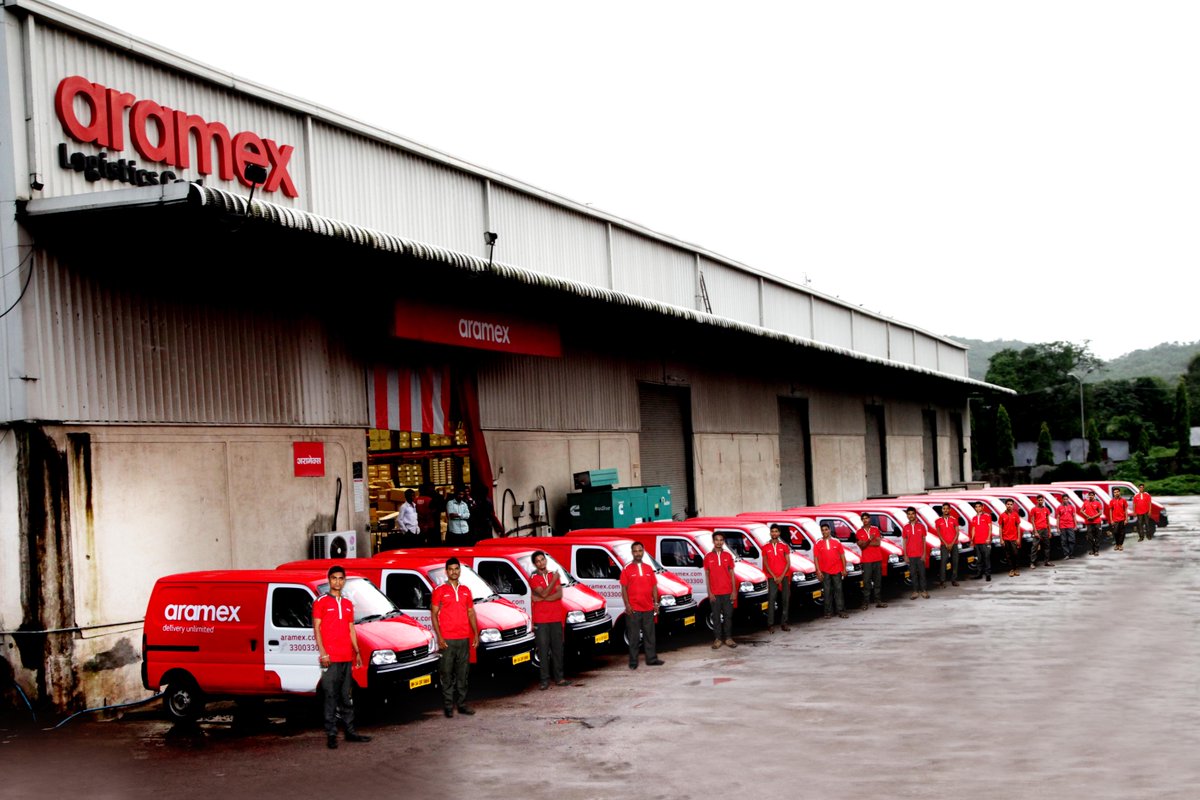 Aramex sells India unit to logistics startup Delhivery http://bit.ly/2GvKGZG

OSN officially launches low-cost Saudi offering El Farq http://bit.ly/2T5JYbo

DMS announces the launch of its new digital ad performance product "DMS Perform http://bit.ly/2Sdfksn

Expansions
Skiplino, Bahraini digital queue service, expands into Kuwait http://bit.ly/2SNCISj 
Deliveroo launches in Kuwait with 900 restaurants http://bit.ly/2SUkLSh 
Hepsiburada, Turkey's Amazon.com, launches it's first foray into global markets with it's first Arabic and English website editions http://bit.ly/2SGib24
LEGO opens offices in Dubai to support expansion http://bit.ly/2X9bqUX 

All Egypt
Noon confirms expansion to Egypt http://bit.ly/2SMlh4A

TBWA expands to Egypt through partnership with AB Group http://bit.ly/2GtnVWd

Uber agrees to pay VAT in Egypt https://reut.rs/2Sd1uGa 

Financial Technology and Blockchain
Apple activates Apple Pay services in Saudi Arabia ahead of official launch http://bit.ly/2Gw2J1T 

STC Pay launches international remittance service in partnership with Western Union http://bit.ly/2T2TmwD 

Dubai Caesars Bluewaters will start using Lucid Pay blockchain wallet technology (already in use by Atlantis Hotel and Resort) http://bit.ly/2V5wIRy 

TradeAssets, the blockchain-powered e-marketplace for trade finance assets, is now live with 25 banks http://bit.ly/2TZLzNh 

Further Reading
Flexport, a software-focused freight forwarder, raises $1B in funding led by Softbank Vision Fund http://bit.ly/2E53Th9
Mubadala to launch a $400M fund for EU tech investments with Softbank as an investor http://bit.ly/2BFhT0F 

Dubai Ports World extends acquisition of P&O, the British freight firm, to include subsidiaries: P&O Ferries and P&O Ferrymasters http://bit.ly/2twNGMY
The re-birth of blockchain
I have along anticipated that the hype over blockchain would die off and we'll get a more mature applicable understanding of how the technology can be used to simply make transactional, verification or contractual ledgers work more seamlessly.
Well it seems we're finally getting there. Less over-hype and more business-as-usual.
From hotels using crypto-based wallets for on-premise transactions (above), blockhain powered trading (also above), cross border remittances powered by Ripple and custom clearance at ports (Week#15), as far as even developing a single use crypto-coin to settle cross border trade (Week#12), blockchain powered POS systems (Week #4), Islamic Digital Sukuk (Week#3), and all of Week#13's crypto-section.
While popular coins like Bitcoin and Ethereum, and Ripple have slipped in market valuation, that's not a indication of it's practical value as a technology.
---
To get your daily dose subscribe to MENA's Digital News telegram channel here: https://t.me/technologyinmena
---